Inloggen
Als u een account bij ons heeft, meld u dan aan.
Registreren
Door een account aan te maken in deze winkel kunt u het betalingsproces sneller doorlopen, meerdere adressen opslaan, bestellingen bekijken en volgen en meer.
Account aanmaken
AD333 Pure White Logo Custom
0
Koop 24 dozen (288 ballen) voor

€30,00

per stuk en bespaar

9%

Koop 48 dozen (576 ballen) voor

€29,00

per stuk en bespaar

12%

Koop 72 dozen (864 ballen) voor

€28,00

per stuk en bespaar

15%

Koop 144 dozen (1728 ballen) voor

€25,00

per stuk en bespaar

24%
Logo set-up charges are free!
Please contact us for orders with 2 or 3 logo's or any specific demands.
It's possible to mix different types of golfballs.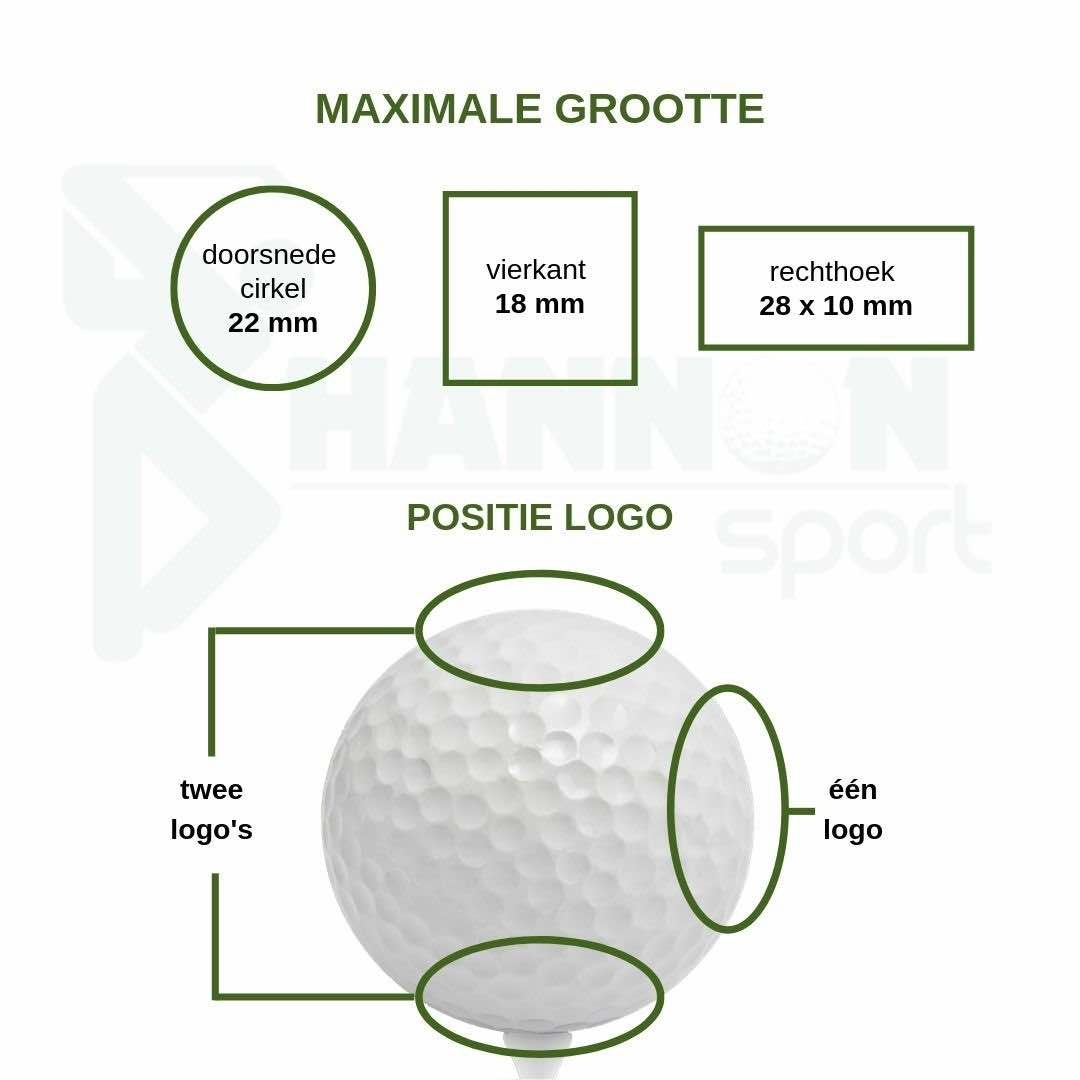 NEW FastLayer Core
Starts soft in the center and gradually becomes firm around its outer edge, FastLayer delivers exceptional feel and ball speed for maximum distance.
NEW Spin Skin with SeRM
A coating with flexible molecular bonds digs deep into wedge and iron grooves, maximizing spin for more control and more stopping power.
338 Speed Dimple Pattern
Less drag and more lift boosts overall distance and accuracy, even in the toughest wind conditions.
0 beoordelen
0 sterren op basis van 0 beoordelingen
Je beoordeling toevoegen
Beoordeel AD333 Pure White Logo Custom